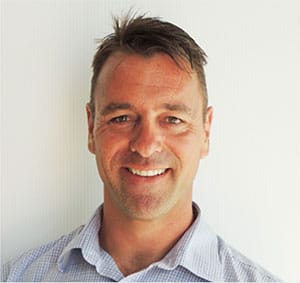 Pierre Richer
President
Noble-hearted man and entrepreneur, Pierre has always managed to develop his companies by going beyond his clients' expectations. Demanding of himself, he shows leadership and a contagious good mood which reflects on his team.
His professionalism and his ongoing concern for quality and a job well done are the reasons why his clients have been loyal to him over the years. He has been elected Personality of the month and nominated finalist as Personality of the year by the Thérèse-De-Blainville Chamber of commerce and industry.
Pierre attaches great importance to the long-lasting relationships that he maintains with his employees, his partners, his suppliers and his clients.
Pierre is actively involved in the community by way of sponshorhip and through the volunteer work that he does for the benefit of organizations and for the causes that are important to him.
For this man of faith and love for his family, the philosophy that inspires his actions simply boils down to this:
«Life is a gift from God. What I do with it is my gift to God.»
Education
Collège Lionel-Groulx
Certificate in landscaping development – Construction of soil and ornemental horticulture
HortiExpertise – Sectoral committee of labour in ornemantal horticulture
Personnel management within the horticultural community
Institute of agri-food technology
Ecological management of weeds and insects
Cutting and maintenance of bushes, maintenance and repair of basins, composting
Social involvement
Pierre serves as administrator on the administrative councils of the following organizations:
Collège Lionel-Groulx Foundation
Compost Sainte-Anne
He is also a member of the Boisbriand Optimist Club.

Yves Fillion
Director of operations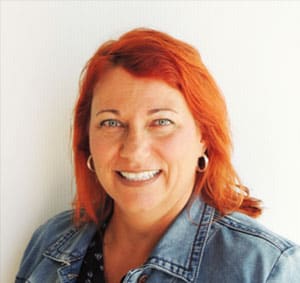 Isabelle Brown
Assessor and Director of Human Resources
Organized, versatile and rigorous, Isabelle is in charge of accounting and she manages human resources.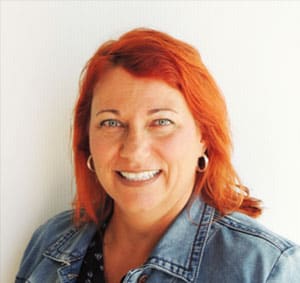 Pierre-Luc Desrochers
Maintenance
Organized, versatile and rigorous, Isabelle is in charge of accounting and she manages human resources.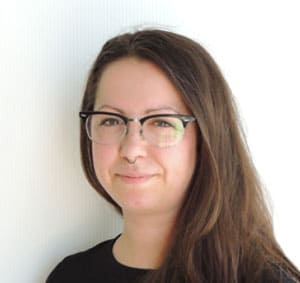 Myriam Giguère
Designer and graphic artist
Myriam has a few years of experience in the conception and development of displays,  which she acquired by working for retailers, such as Ogilvy and HMV, as well as in the cultural activities' department at Cégep du Vieux-Montréal.
Artist at heart, she builds on her creativity and her talent to elaborate decor and display concepts, which break new ground. Concerned with a job well done, she is aware of the latest trends in retailing and in the use of all sorts of materials.
Whether it be for the creation of settings related to thematic or seasonal events, she knows how to surprise her clients, create an atmosphere and generate emotions through innovative concepts.
Education
Cégep du Vieux-Montréal
College degree – Layout design – 2016
College degree – Graphic artist – 2009
Distinctions
Cégep du Vieux-Montréal
Member of the winning team of the contest for the 2016 benefit dinner at the Cegep
Member of the winning team of the contest for the 2015 back-to-school decor
Member of the management team for the 2016 graduates' Exhibition in layout design

Isabelle Laurin
Administrative assistant
Efficace sous la pression et débrouillarde, Isabelle répond rapidement aux demandes qui lui sont transmises et exerce un suivi complet des travaux jusqu'à ce qu'ils soient complétés.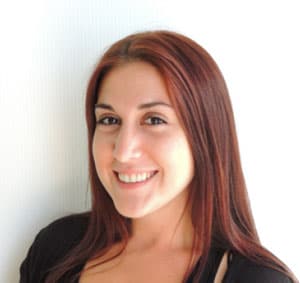 Lydia Desjardins
Administrative assistant
She always has a smile on her face and is desirous to respond efficiently to requests from clients. Lydia sees to their satisfaction by making sure that the work to be conducted is well documented and completed quickly, according to their expectations.