About us
Our team is dedicated to the achievement and maintenance of interior and exterior facilities that stand out by their quality.
History
Les Entretiens Pierre A. Richer is a company founded in 1999 by Mr. Pierre Richer. At that time, its primary mission was the management and maintenance of green spaces and outdoor infrastructures for commercial clients located mainly in the region of the Lower Laurentians.
Thanks to its efficiency, its professionalism, its dynamic employees as well as the extent of its maintenance and upkeep programs, the company quickly made its reputation with managers of shopping centers, industrial parks, municipalities as well as many other real estate sectors.
Mr. Richer founded EPAR Horticulture in 2013, and acquired Décors Pierre Richer in 2016. Three years later, following a corporate signature, he put aside the horticulture and decorations divisions to focus on Entreprises Pierre Richer.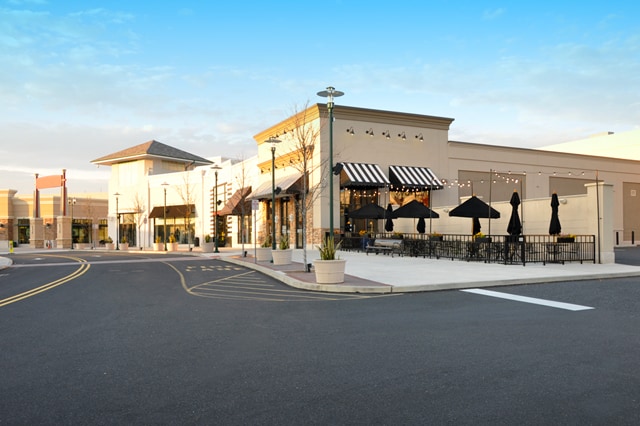 Since then, the company has focused its activities on infrastructure maintenance and exterior maintenance of commercial buildings. Thanks to its general contractor license, the company is able to carry out all construction, renovation and civil engineering projects.
Despite the size of the company, Pierre remains concerned about the well-being of the people around him ; he is always proud to contribute to the success of his employees, his business partners and his clients who, over the years, have maintained their loyalty.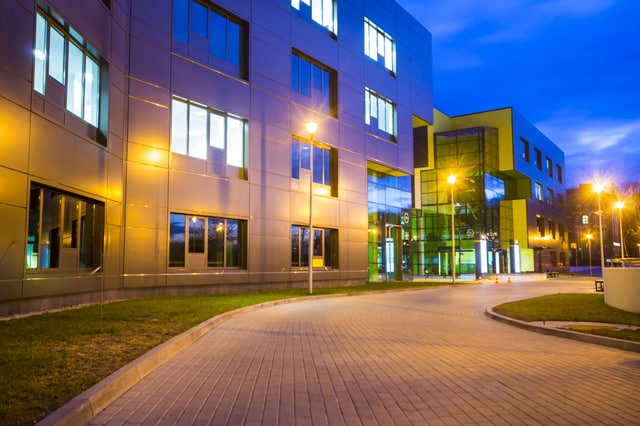 Our values
Integrity • A sense of responsibilities • Respect
Mission
Our expertise, our equipment and our certifications allow us to offer maintenance programs in buildings personalized to the specific needs of our clients. In addition, we are able to perform all construction, renovation and civil engineering work.
Our goal is to bring peace of mind to our clients by offering various services of superior quality. Whether it's for the maintenance or for construction, your projects become our achievements. Since your trust is the most primary value to us, the company is committed to doing whatever is necessary to achieve overall client's satisfaction.
The team
A dedicated team, passionate and always striving for excellence
MANAGEMENT
Pierre Richer – President
Yves Fillion CPA, CA – Director of finance – Strategic consultant
Isabelle Brown – Controller and Director – Human Resources
Brendon Bédard Richer – Multi-sites supervisor – Exterior maintenance division
MAINTENANCE
Geoffrey Boileau – Project Manager – Construction and maintenance division
Normand Dandeneault – Building technician
Simon Bélanger – Technician – Services
Baptiste Dandeneault – Technician – Services
CONSTRUCTION
Lucas Ricard – Carpenter
Simon Bélanger – Maneuver
CUSTOMER SERVICE
Stéphanie Brown-Richer – Administrative Assistant
Isabelle Denis – Accounting and Payroll Technician
Ninon Raiche-Bazinet – Operations Assistant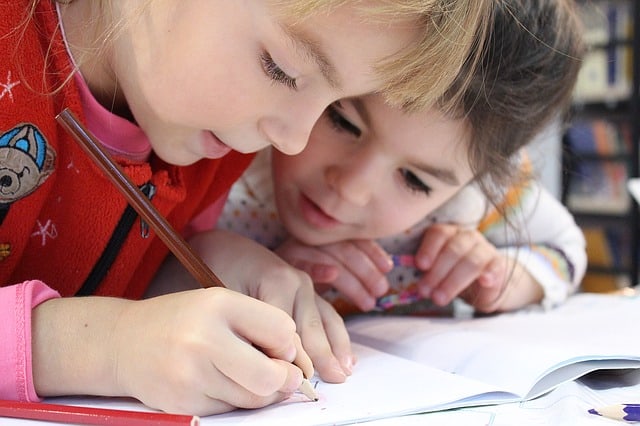 Social commitment
Social involvement is an important virtue for Mr. Richer. That is why Les Entreprises Pierre Richer uses its talents and services to contribute to the society by supporting various organizations and associations. Over the years, the company has been involved with the Martin Matte Foundation, the Club Optimiste de Sainte-Thérèse, Moisson Laurentides, Séjour Santé Enfants Tchernobyl, Canadian Tire's Good Start Foundation, the Centre Regain de Vie, Héma-Québec and Le Mitan. Pierre is also an ambassador for Leucan, and sits on the directors' committee of the Lionel-Groulx Foundation.
Certifications and affiliations
Our general contractor's license and certifications issued by the various organizations in the industry of construction allow us to carry out construction and civil engineering work of any scale, in compliance with current regulations.
Our building maintenance programs are offered using the best property management practices in the industry.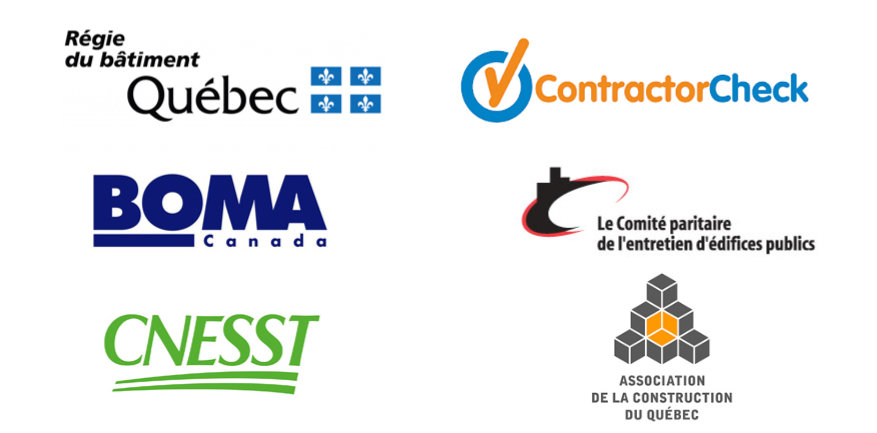 Environmental protection and sustainable development are at the heart of our concerns. They dictate our business decisions and our daily actions.
We promote environmentally friendly business practices and help support managers and owners who are looking for ways to reduce the ecological footprint of their building.
We promote good environmental practices in the choice and selection of our products, in our management policies and in the training of our employees.
We promote a healthy living environment by using products and equipment that have the least impact on health, energy consumption and the environment.
Through the application of these policies, our clients offer their customers a clean and healthy business environment and their employees a stimulating workplace.