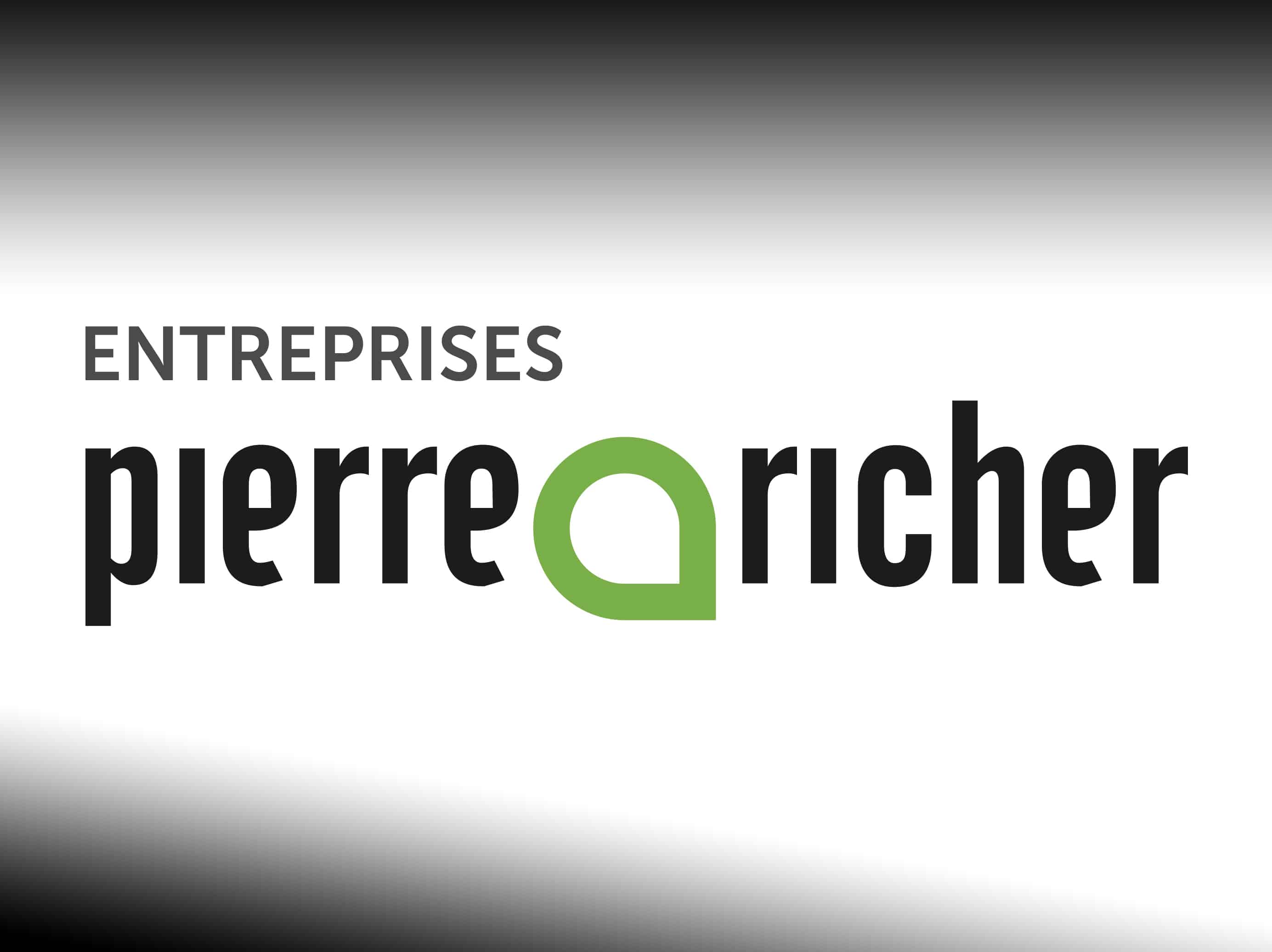 PRESS RELEASE
Blainville – September 21th, 2018
I am pleased to inform you of a few novelties at Pierre Richer Enterprises.
First, a new corporate name which is more representative.
We now combine the services offered by means of our divisions under a unique appellation: Pierre Richer Entreprises.
Therefore, Pierre A Richer Maintenance, Pierre A Richer Design and Pierre A Richer Construction are grouped under a new name. This appellation allows for a better support of the growth of the company by encompassing all the services that we provide such as the maintenance of buildings, specialized services related to construction and civil engineering work.
Also, a new corporate signature:
At the service of property managers
This signature better represents the added value of our services intended to simplify the life of managers and building owners.
Finally, a new Website: entreprisespierrericher.com
We have developed a new Web site at the leading edge of digital technologies which shows our services more clearly and their related added value
A new state-of-the-art Web site of digital technologies that presents our services more clearly and the added value associated to them.
Note that these changes also have an impact on our email addresses, which have become:
Pierre Richer : pricher@entreprisespierrericher.com
Isabelle Brown : ibrown@entreprisespierrericher.com
Lydia Desjardins : ldesjardins@entreprisespierrericher.com
Myriam Giguère : decorsr@entreprisespierrericher.com
Several changes, but one thing hasn't changed : the pleasure of serving you and ensuring that your properties are impeccable, safe and accessible and that they reflect the corporate image that you wish to project.
Pierre Richer
President
Pierre Richer Entreprises
450 433-0757
pricher@entreprisespierrericher.com